Consumable & Disposables
Non-Woven Adhesive Dressing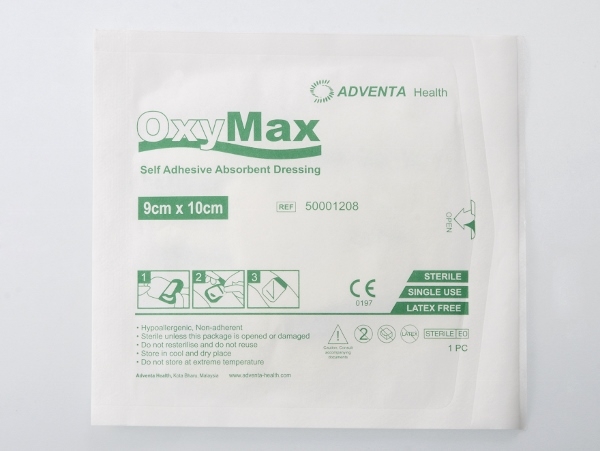 OXYMAX - SELF ADHESIVE, NONWOVEN,STERILE, 9CMX10CM
S-C-S02-50001208
Description:
Self adhesive absorbent dressing is compounded y water-repellent spunlace nonwoven fabric, non-adherent absorbent pad, medical pressure sensitive adhesive and release paper.
Specification:
Non-adherent pad prevents dressing from sticking to wound.
High air permeable, absorbent sterile pad provides clean and dry environment, protect wound area from infection.
Hypoallergenic. Gentle and skin friendly. Special acrylic resin glue, suitable peeling strength that is gentle to the skin and also provide secure fixation.
Soft, flexible and conforms well to body contours.
Brand: ADVENTA
Packing: 25PCS / BOX
---
Our Brands: